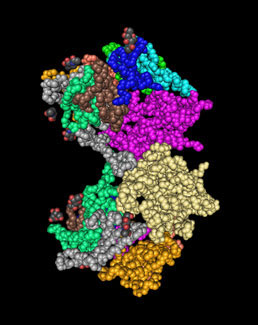 SoftZymics provides software for the analysis of enzyme kinetic data. Our software, VisualEnzymics, was developed to meet the needs of professionals and students in the academic, pharmaceutical, and biotechnology industries.
SoftZymics was founded by seasoned enzymologists who recognized the need for a new generation of statistically rigorous, easy to use, and graphically sophisticated software.
We recognized that enzymologists want interactive software that lets them fit data and view the results in real time. We recognized that enzymologists want to test more than one model, and that they want to compare the results of fits to different models. We recognized that enzymologists want high quality graphs for publication and electronic presentations. The result is VisualEnzymics.
Since we have based VisualEnzymics in Igor Pro, the future development of VisualEnzymics is unlimited, and we continue to improve VisualEnzymics with each new release.
Softzymics is committed to providing software that enzymologists need and want to use. Please talk with us to find out how VisualEnzymics can help you.